Too often, a plumbing emergency occurs in the middle of the night or during the weekend. Although no time is ever convenient for your toilet to stop working properly, Steele Plumbing wants you to know that we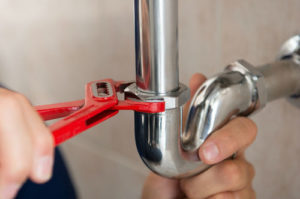 provide 24/7 emergency service to the San Diego area so we can help you out no matter what time you need us. Because one of our goals is for every one of our customers to be completely satisfied with our work, you can expect our licensed and certified plumbers to arrive quickly to your home and solve your plumbing issues as soon as possible. In our 15 years of service, we have dealt with every type of plumbing emergency imaginable, and we understand how upsetting this type of disruption can be for you and your family, which is why we take great care to always treat you fairly and respectfully when we are working in your home. Since it can be hard to know exactly when a professional plumber is needed, we would like to tell you about two situations when you should not ever hesitate to call us immediately.
BURST PIPES
Although most water pipes are durable and strong enough to last for years, they do suffer from years of usage and can weaken with time. As they age, pipes can crack and break apart. When this happens, you are at a high risk of flooding, which could lead to thousands of dollars in damage to your home, according to The Spruce. To avoid serious water damage, you should call Steele Plumbing as soon as you know you have a broken pipe. We can quickly diagnose and repair the pipe to prevent severe damage from occurring to the walls, floors, and foundation of your home.
BLOCKED PIPES
If your toilet is constantly backing up, there could be something, such as tree roots or sediment buildup, blocking your sewer. Many homeowners feel like this is a plumbing problem they can handle; however, Steele Plumbing would like to warn you of the dangers of DIY repair of blocked sewer lines. Not only could you damage your sewer line if you attempt to remove the blockage on your own, but you could also cause your home and property to be exposed to raw sewage. You never want to risk the problems that could occur by trying this job yourself with chemicals or a rodding machine.
Our experienced plumbers will make sure to take care of your plumbing emergency, whether it happens during the middle of a weekday or at midnight over the holidays. Because Steele Plumbing provides 24/7 emergency services, you should never hesitate to contact us when you have a problem.