Having Sewer Backup Issues?
Turn to the experienced experts at Steele Plumbing to help resolve your sewer troubles. You can rest easy knowing that you're working with licensed and certified professionals.
Is Sewer Backup Repair A DIY Project?
When experiencing sewer backups or clogs we never recommend you try to resolve the issue yourself. Often times you could cause more damage to your plumbing, cause a health hazard to you or your family. or simply temporarily fix an issue that could become a larger problem down the line. Always leave these types of home repairs to licensed and certified professionals like Steele Plumbing.
Having More Than One Fixture Problem?
Often times, backups can occur in multiple fixtures in your home.
These are some of the drains we service:
Kitchen & Bath Sinks

Floor Drains

Bathtubs and Showers

Laundry Lines

Main Sewers

Storm Drains
We Also Help Prevent Clogs & Blockages
Once we address your sewer back up and clog problem, we offer solutions to keep these problems from arising in the future. Steele Plumbing can check and maintain your systems annually so you won't be facing expensive repairs down the line. We call this our Preferred Maintenance Program, and we highly recommend it. We'll send a plumber to your home or business to inspection your property and offer our recommendations.
This plan are especially effective and efficient for restaurants and businesses, who have high levels or waste going through their drains.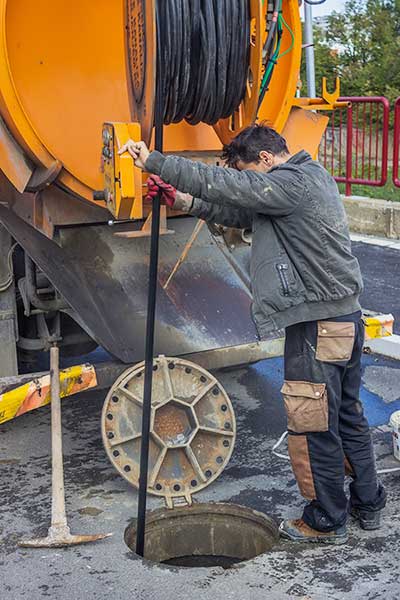 What Our Customers Are Saying
I had 2 other pipe locator plumbing companies attempt to locate our sewer. Both claimed they had located the pipe but, as it turned out, were wrong. Joe, the owner and his helper, after several hours, were able to figure out the location and problem with our 50 year old pipe. They actually cared about getting it right and gave me the option to save some money by not relining the pipe. In the end I had them reline the pipe at a reasonable price and they had it done the next day. They were knowledgeable, used quality equipment, and were a pleasure to deal with. I would highly recommend them
TOP NOTCH: Outstanding Service and Costumer Support, very reliable and friendly, A+ plus all the way around

Why Work With Steele Plumbing?
When you work with us, you'll be working with local professional plumbers. This means that whenever you call our office you'll hear from a person who lives and works in the area and not an automated answering machine. Having your service done by a local professional also means that you'll be near our operations center so if there are any emergencies, we can usually get out to you faster than a larger national corporation.
Upfront Pricing
An added benefit with working with us is our upfront pricing. You'll never be left in the dark, anxiously wondering what costs might have added up for our work or repairs. Once we assess your situation and determine costs, you'll be notified and given an estimate before we start working, we never throw hidden fees your way. This allows you to be fully confident in the work we are doing for you and you know what to expect once your bill arrives.
Areas We Serve
San Diego – Chula Vista – El Cajon – Coronado – Del Mar – La Mesa – Poway – Santee – Imperial Beach – Lemon Grove – North Park – Hillcrest – Talmadge – Kensington – Lakeside – Alpine – Granite Hills  Fletcher Hill –  Crest – Spring Valley – National City – Mira Mar – Mira Mesa – Clairmont – Tierrasanta – Point Loma – Bonita  – Oak Park – Rolando – Del Cerro – Allied Gardens – San Carlos – Hillsdale –  Rancho San Diego