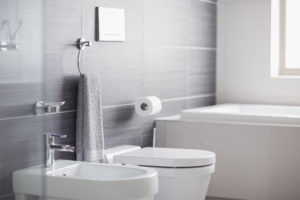 Our plumbers at Steele Plumbing know how to professionally inspect, rebuild, and install all types of toilets throughout San Diego!
Do you hear your toilet running long after it has been flushed? Does your toilet sometimes flush by itself? Or, has it started leaking from the base of the toilet? It may be time for a full inspection to make sure you are not throwing money away with every flush!
We are the professionals that have been installing toilets in San Diego, since 2003. We offer high efficiency, water conserving toilets in several styles and brands.
Give us a call at Steele Plumbing to inspect, repair, or replace your toilet before you wind up with a flood! Our experts can handle the job! Call today (619) 254-7285 or (858) 207-4047 to schedule your appointment today.