Home » Sewer & Drain
Looking For Expert Sewer & Drain Services In San Diego? Look No Further Than Steele Plumbing
Clean, clear, leak-free sewer lines and drains are key to keeping a business or home here in San Diego clean, healthy, and enjoyable. One clog or backup and suddenly, nothing's running smoothly. But if you're experiencing plumbing issues and you need solutions that are effective, fast, and fairly priced, look no further.
Here at Steele Plumbing, we work hard to resolve leaks and clogs quickly for our commercial and residential customers by offering time-proven traditional methods, as well as cutting-edge, chemical-free options. No matter what issues you may be having, whether it's recurrent drain clogs, backups, or an unidentified issue, we can help.
Our sewer & drain services include all of the following:
Camera Inspections & Leak Detection —Leaks, clogs, lost items, and other drain and sewer line issues can be frustrating and stressful, especially if you don't know what needs to be done to resolve the issue. We can help. We use state-of-the-art camera inspection equipment to pinpoint leaks, clogs, breaks, pipe damage, tree intrusion, and other plumbing issues, and can also use this equipment to quickly locate and retrieve lost valuables. Don't stress, call Steele Plumbing.
Drain Cleaning — Clogged drains and sewer backups can be a real nightmare, especially if they keep happening over and over again and disrupting business or life at home. But Steele Plumbing's team of licensed plumbing contractors can help by snaking or hydro jetting your drain and sewer line. Our methods can remove everything from hair and lodged debris to thick grime and grease buildup. Are you dealing with a dirty, clogged, or backed-up drain? Stress no longer. We service kitchen sinks, bathroom sinks, floor drains, bathtubs, showers, laundry lines, main sewers, storm drains, and more, and we're only a phone call away.
Sewer & Drain Rerouting, Re-Piping & Trenchless Sleeving — When pipes are damaged, broken, leaky, or deteriorating, simple things can quickly become difficult. But here at Steele Plumbing, we offer effective solutions like rerouting, re-piping, and trenchless sleeving sewer pipe repair. Our experienced professionals will carefully evaluate the damage to your pipes and recommend the best fix for your problems and your budget. Learn more about each here.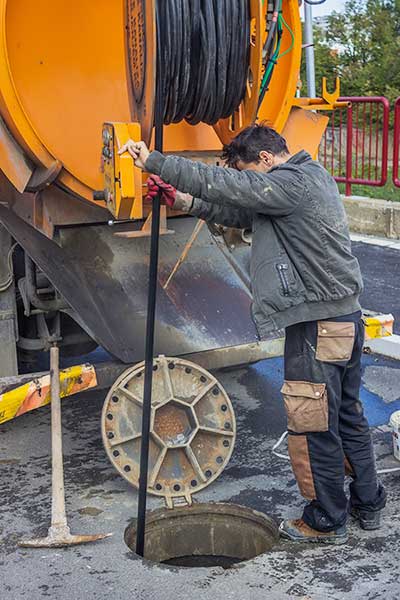 We also offer Preferred Maintenance Programs and annual hydro jetting services. The programs are great for restaurants and businesses whose drains see a lot of waste or grease on a daily basis. Through our Preferred Maintenance Programs, customers can save time and money and prevent disruptive plumbing problems from occurring.
Call Steele Today — San Diego County's Preferred Plumber
To learn more about our Preferred Maintenance Programs or to request an appointment with a licensed and certified plumber who's committed to honesty, respect, and the highest-quality service, call 619-254-7285 or reach out to us right here on our website. We're here to serve you with a smile, wherever you are in San Diego!
You can enjoy water that's soft and free of harmful chemicals when you have Steele Plumbing install one of our water treatment systems in your home or business. Ask us for details.